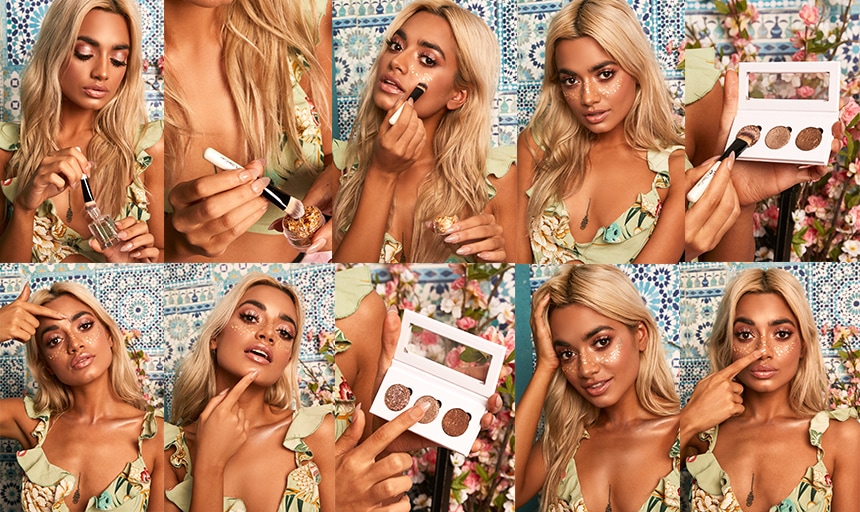 Sunkissed Freckles Tutorial
Want that sunkissed look without compromising your skin? If your poolside posing rehime mostly consists of accessorising with SPF30, we've got your back with a game changing beauty tutorial. Change up your look and fake that summertime glow with our "how to" guide to golden faux freckles.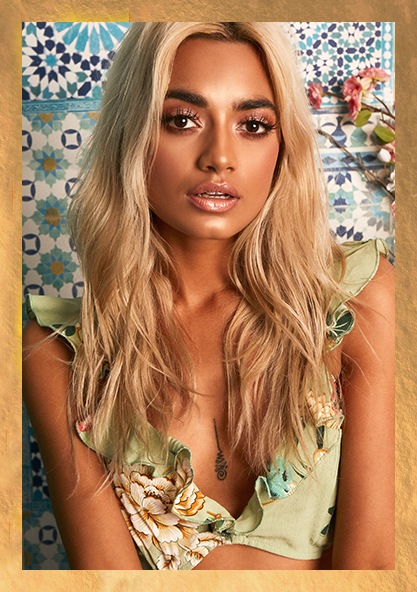 Step 1
Start with desired base of bronzed glowy glam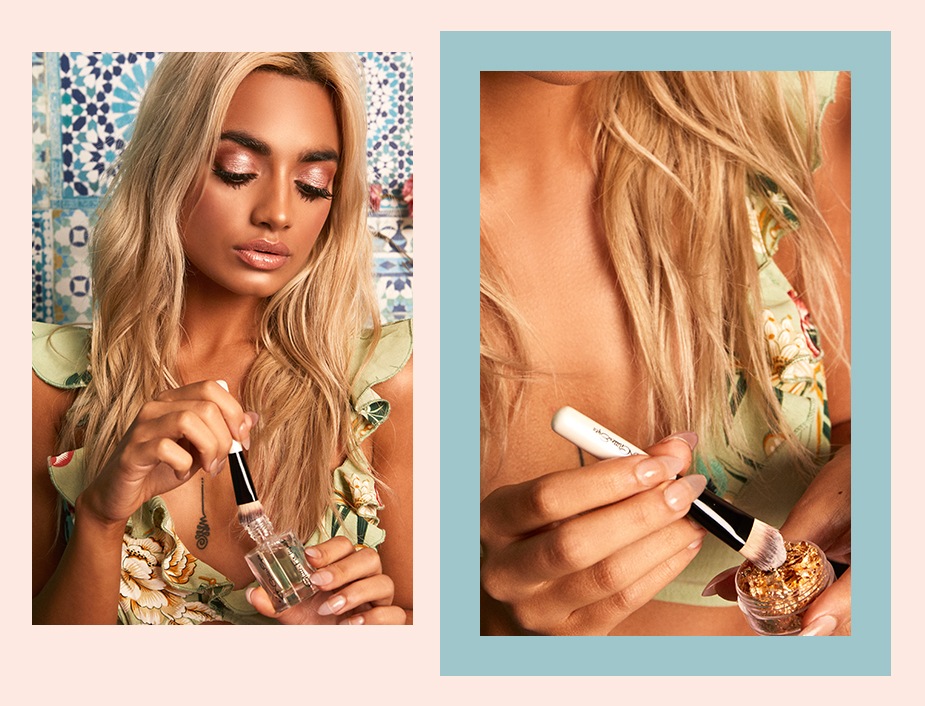 Step 2
Pick the foil flakes up with a damp makeup brush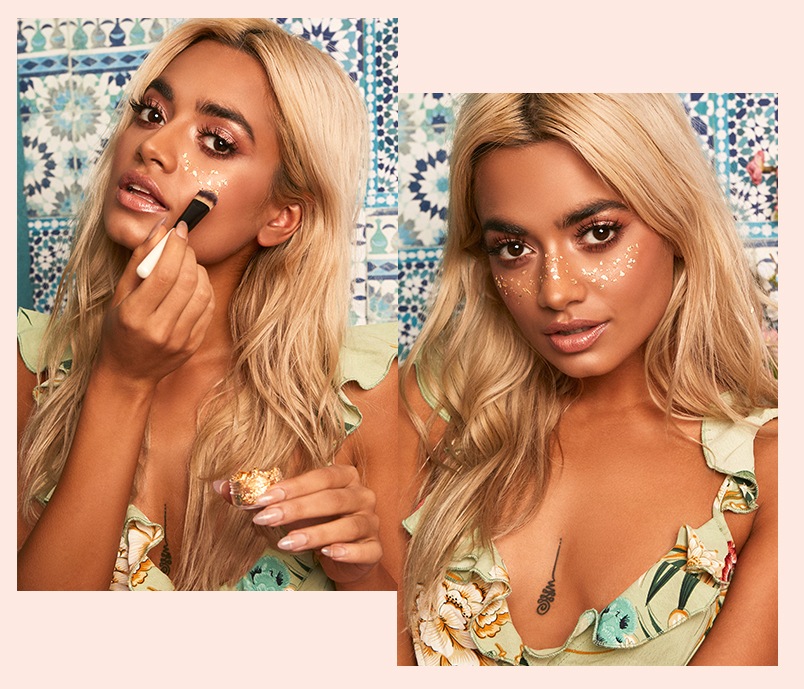 Step 3
Pat onto face starting under the eyes - no need to be too perfect here!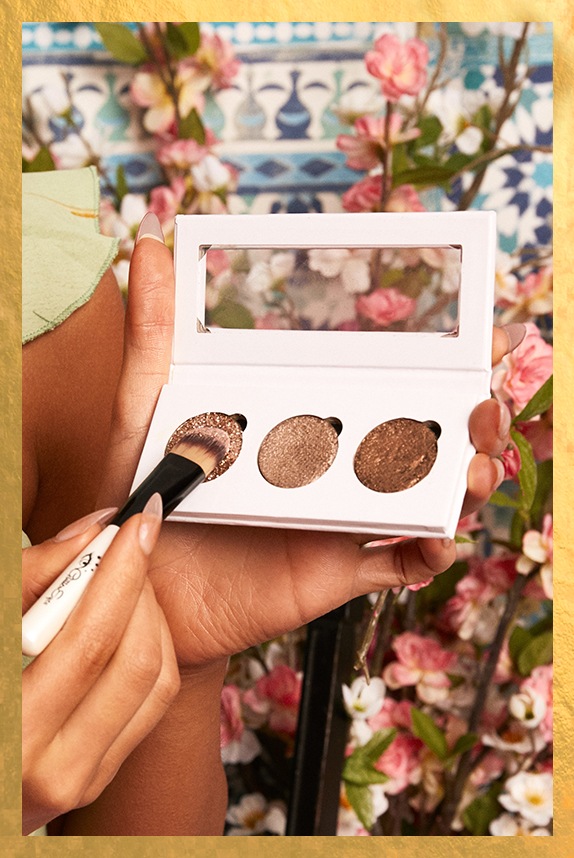 Step 4
Using the glitter eyes cappuccino trio pick up product onto your brush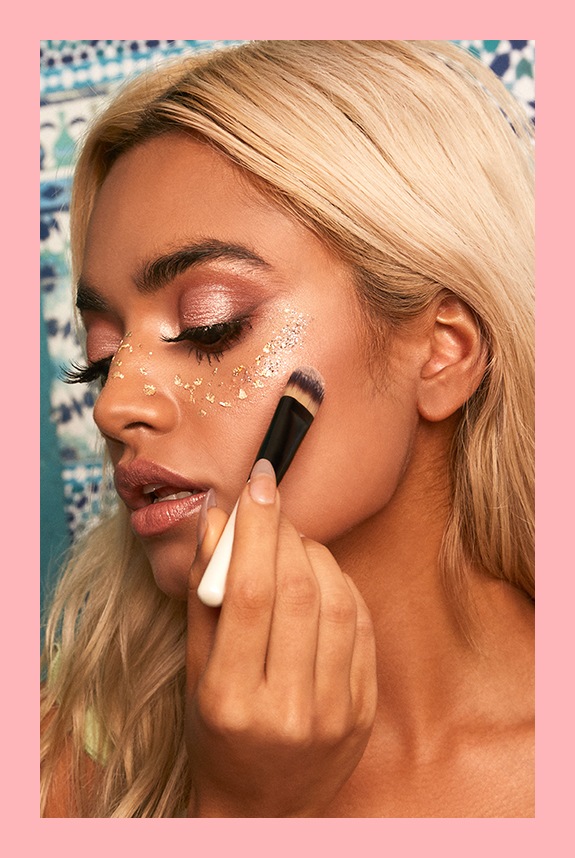 Step 5
Dust over your new freckles to blend in and create added shine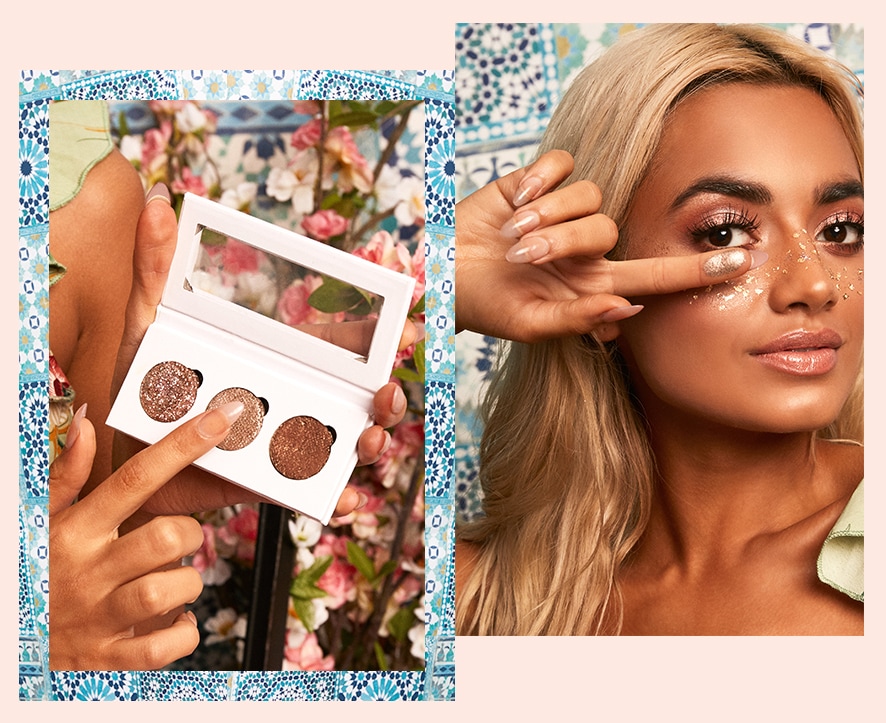 Step 6
Using your finger pick up gold shimmer product and get ready to go extra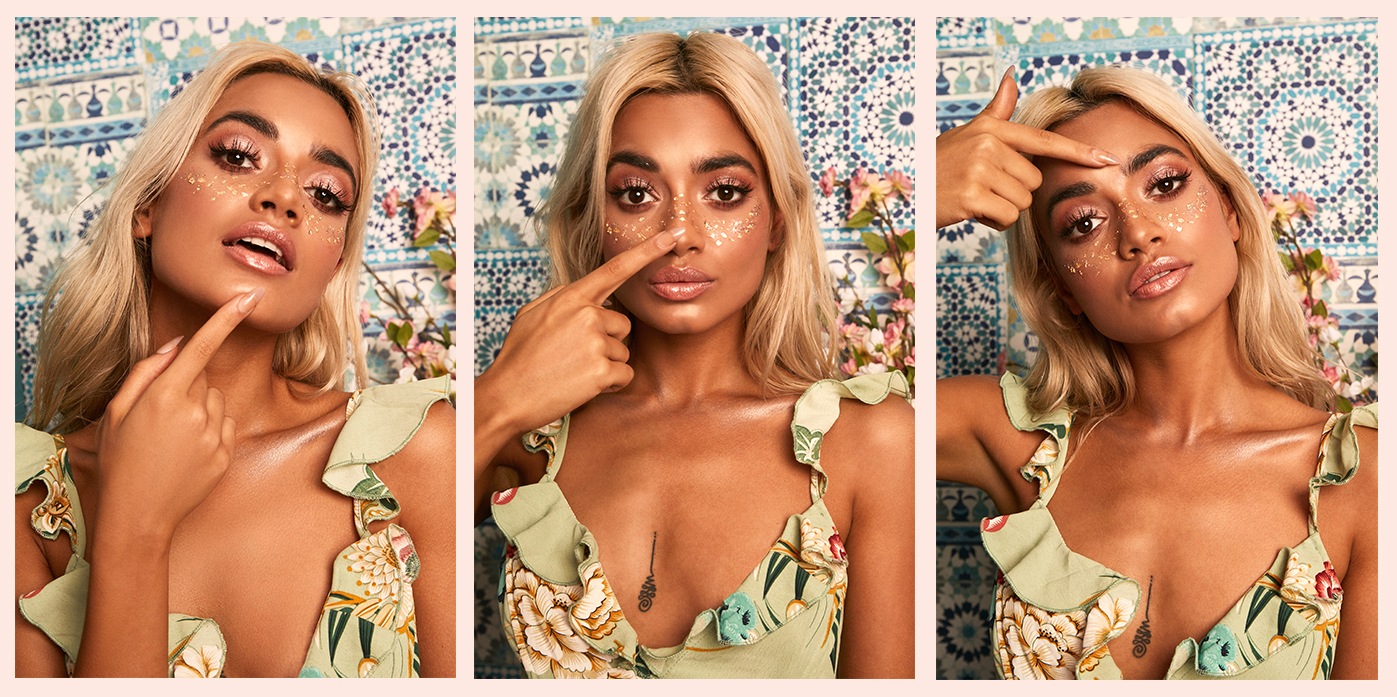 Step 7
Smear the shimmer on your collar bones, chin, nose and the middle of your brows.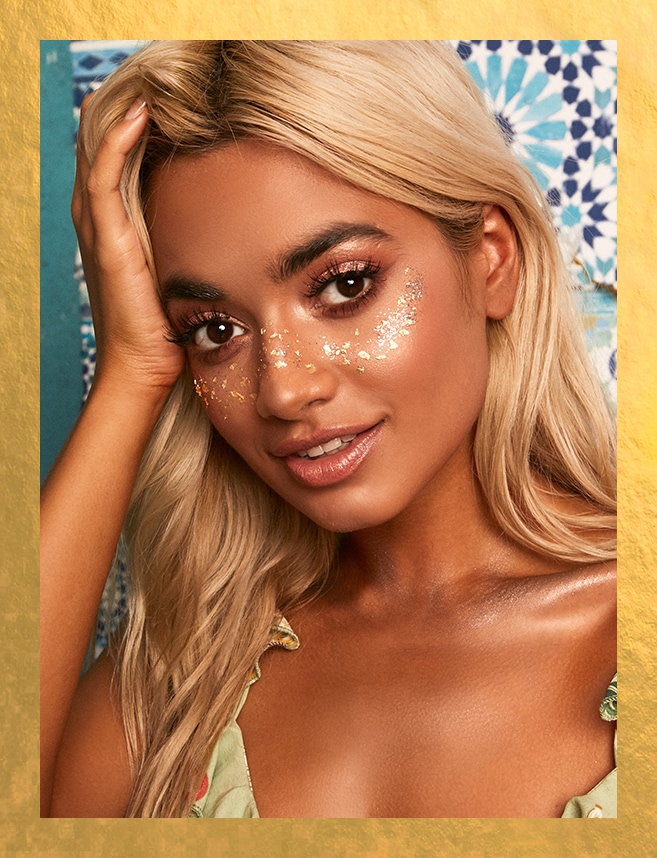 Step 8
You're ready to shine!